In the last few weeks, the long-awaited Renters (Reform) Bill was published by the Government and introduced to Parliament. The Bill brings with it several important changes to privately rented properties in England and the way in which landlords will be able to regain possession.
The key elements are:
The abolition of Section 21 (no fault) Notices;
The end of fixed term tenancies;
Amendments to some of the existing grounds for possession and the introduction of new ones;
Protections for tenants with the abolition of blanket bans based upon demographics and additional rights for those with pets;
The introduction of a new Private Renters' Ombudsman scheme; and
Amendments to the process for rent reviews.
Currently, providing they have complied with the various legal requirements, landlords are able to serve a Section 21 Notice on their tenant giving them two months' notice to vacate their property without giving any reason. This notice can be served to expire at any point on or after the fixed term expires. The Bill seeks to change that and, in future, landlords will need to satisfy one of the grounds for possession in order to evict their tenant. Some of these grounds already exist in existing legislation and others are being introduced in the new Bill. These grounds already include rent arrears, anti-social behaviour, or where occupation is being sought by the landlord or their family. Further grounds are being introduced, to include situations where the landlord wishes to sell their property.
The Bill will seek to abolish all fixed term tenancies, and for tenants to occupy the property on a periodic basis from day one. If a tenant wishes to leave the property, they will have far greater flexibility to do so and will only need to give two months' notice rather than being bound by a fixed term.
It will also be illegal for landlords or lettings agents to impose blanket bans on renting to tenants with children or to those on benefits. Tenants will be permitted to keep a pet in the property and, whilst they will require the landlord's consent to do so, that consent cannot be unreasonably refused or withheld. There may still be cases where consent can be reasonably refused; such as where the tenant does not have pet insurance, where pets are banned in the headlease, or where there are concerns as to excessive noise being caused by the pet.
With the proposed abolition of Section 21 Notices and with it the more streamlined court process that landlords are currently able to benefit from, the introduction of a new Private Renters' Ombudsman is intended to take some of the pressure away from the court system. It is proposed that landlords will be required to register their properties on a property portal. The portal is designed to provide more information to tenants on the standard of the property they are considering renting. The portal may also assist local councils who are set to be given enhanced powers to enforce the Decent Homes Standard which is also being introduced. The intention of the Decent Homes Standard is to ensure that rental properties are in a fit state for occupation and do not pose any health and safety risks to tenants.
Finally under the new Bill, it is proposed that rent increases will be limited to once per year and that the notice period to seek to increase the rent will be increased to two months. This change is intended to prevent sudden increases in rent and tenants will be able to challenge proposed increases if they feel that they are unfair. In addition, any clauses which lock tenants into rises in rent are also set to be banned.
There are no current implementation dates set out in the Bill nor is it clear if, or at what point, existing tenancies will be converted to the new regime.
On the whole, the Bill is a positive development for tenants giving them greater flexibility. Tenants will also benefit from enhanced protections with the abolition of Section 21 Notices and limitations on rent increases. For landlords, they will be concerned whether the court system will be fit for purpose and whether tenants who are causing anti-social behaviour or are not paying their rent will be evicted swiftly. The Government has already pledged to "digitise" possession claims which go through the courts. The key question will be whether this goes far enough in reducing the delays which are currently experienced in obtaining possession.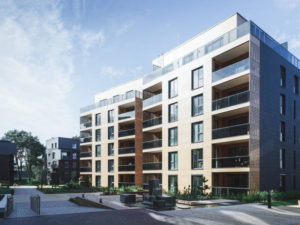 If you have any queries about the new Renters' Reform Bill or how it will affect you or your rental properties, please contact our Dispute Resolution team to seek advice. Our specialists Daniel Dickson and Rebecca Roberts are available on djd@deanwilson.co.uk or rr@deanwilson.co.uk or on 01273249232 or 01273249212