As populations grow and the well documented squeeze on housing supply in cities comes into sharper focus, property owners will look for increasingly creative ways to increase capacity within existing buildings.
Whilst a fair few column inches have been dedicated to disputes over the construction of so called 'mega-basements' in prime central London, this issue may now be becoming more common outside of the capital and the first question that arises is 'who owns the sub-soil?'.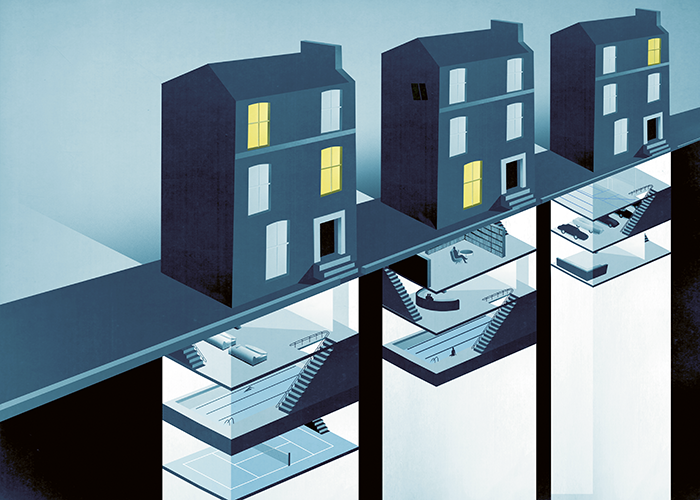 Building on another's land will amount to trespass and it is therefore important to identify the ownership of the area at an early stage.
In respect of freehold land, there has long been an assumption that the freeholder owns all airspace above the freehold and everything below it, subject to any reservations of mineral rights for example. However in the case of Gorst v Knight [2018] EWHC 613 Ch the question was whether the leasehold interest of the ground floor flat included the subsoil.
In Gorst the owner of the ground floor flat wished to develop a cellar and in order to do so, needed to excavate an extra four feet to make the area habitable. It was accepted that the sub-soil beneath the cellar formed part of the freehold interest however the Court was required to answer the question of whether this part of the land formed part of the leasehold interest of the ground floor flat.
As ever, this issue was resolved by interpreting the express wording of the lease and whilst the lease expressly demised the cellars and foundations as part of the flat, it reserved to the landlord the right to run services under the demised premises. The conclusion reached was that there was a lower limit to the leasehold interest and the sub-soil was therefore not demised to the leaseholder.
The methodology applied by the Court demonstrates that each lease and set of circumstances must be carefully examined when determining this issues.  If you have any questions, would like advice or wish to arrange a meeting with us then please contact:
Ricky Coleman – Solicitor in the Property Litigation Team at Dean Wilson LLP
01273 249251 rfc@deanwilson.co.uk