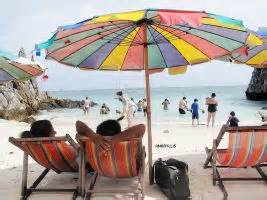 When it's the time of year that minds turn to summer holiday planning, how do employers cope with competing demands for time off?
Employers should be clear that unless the contract says differently, under the Working Time Regulations 1998 (which provide the statutory right to 5.6 weeks paid time off for every worker) all a worker is entitled to is time off during the leave year.  There is no right to take leave at any particular time of the year or to have bank holidays off.  An employer can refuse a request to take leave, as long as it allows the worker to take the leave at some point during a leave year.
An employer can specify when leave can or cannot be taken, for example, to take leave during a shut-down period or not to take leave during a busy time such as a stock-take or in the run up to Christmas.
If the employer requires the worker to take annual leave, it must give notice that is twice as long as the period of leave – e.g. two days' notice to take one day's leave, or four weeks' notice to take two weeks' leave.
Employers should be prepared for a high demand to take leave during school holidays – especially as the current policy is that parents who take children out of school (outside of school holidays) can be fined or imprisoned.
Some forward planning to govern busy periods may be required with a reminder that if annual leave is not scheduled far enough in advance it  may be refused as there will not be enough staff to provide cover.
"no right to take leave at any particular time of the year"
Acas provide guidance: https://www.acas.org.uk/media/pdf/5/h/Acas-guide-Holidays-and-holiday-pay.pdf
An employer can face competing requests, for example from a parent who wants to look after children during school holidays and a carer for a disabled relative, who also wants to take the same time off.  Acas say employers should be 'fair and consistent with all staff when considering requests.'
This is easier said than done as employers need to avoid allegations of discrimination.  A clear policy which is consistently applied will certainly assist.
Other solutions maybe considered, such as term time working.  Or (whether on a permanent or temporary basis during school holidays): flexible working, home working or compressed hours.